ELECTRICAL ENGINEERING DEPARTMENT
FACULTY OF ENGINEERING
UNIVERSITY OF ALEXANDRIA

EEC333
Optical Communications Devices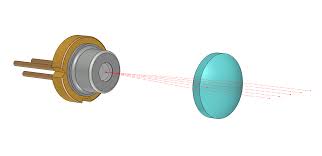 Lecturer:
Hossam Shalaby
To download a pdf file, point to a hyperlink, click on the right-hand button of the mouse, and select "Save Target As ..."
You need an Acrobat reader and a password to open a file.
I. Outline
II. Text Book
R. Hui, Introduction to Fiber-Optic Communications, 1st ed. San Diego, CA: Academic Press, 2020.
III. References
G. Keiser, Optical Fiber Communications, 4th ed. New York: McGraw-Hill, 2011.
J. Senior, Optical Fiber Communications: Principles and Practice, 3rd ed. New Jersey: Prentice Hall, 2009.
IV. Handouts and Assignments
V. Announcements
VI. Lab and Term Project
VII. Old Exams
VIII. Grades
IX. Teaching and Assessments
Lectures: 3 hr.
Tutorials and Labs: 2 hr.
Distribution of a total mark of 100:
Midterm exam (20%): 1 hr, closed book exam.
Class work and Lab. assessment (20%).
Final exam (60%): 2 hr, closed book exam.