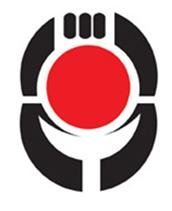 Department of Electronics and Communications Engineering
School of Electronics, Communications, and Computer Engineering
Egypt-Japan University of Science and Technology (E-JUST)

ECE617
Silicon Photonics
Lecturer:
Hossam Shalaby
To download a pdf file, point to a hyperlink, click on the right-hand button of the mouse, and select "Save Target As ..."
You need an Acrobat reader and a password to open a file.
I. Outline
Photonic Crystals.
Fabrication of Silicon Waveguide Devices.
II. Text Book
L. Chrostowski and M. Hochberg, Silicon Photonics Design. Cambridge: Cambridge University Press, 2015.
Q. Gong and X. Hu, Photonic Crystals: Principles and Applications. Boca Raton, FL: CRC Press, 2013.
III. References
D. Inniss and R. Rubenstein, Silicon Photonics: Fueling the Next Information Revolution. Oxford: Morgan Kaufmann, 2017.
M. J. Deen and P. K. Basu, Silicon Photonics: Fundamentals and Devices. New York: John Wiley & Sons, 2012.
A. Yariv and P. Yeh, Photonics: Optical Electronics in Modern Communications, 6th ed. New York: Oxford University Press, 2007.
L. Vivien and L. Pavesi, Handbook of Silicon Photonics. Boca Raton, FL: CRC Press, 2013.
G. T. Reed, Silicon Photonics: The State of the Art. New York: John Wiley & Sons, 2008.
G. T. Reed and A. P. Knights, Silicon Photonics: An Introduction. New York: John Wiley & Sons, 2004.
IV. Handouts and Assignments
V. Announcements
VI. Acknowledgement
VII. Old Exams
VIII. Grades
IX. Teaching and Assessments
Lectures: 2 hrs.
Tutorials and Labs: 1 hr.
Distribution of a total mark of 100:
Midterm exam (20 marks): 1.5 hrs, closed book exam.
Class work and Lab. assessment (40 marks).

Assignments and quizzes: 20 marks.
Term paper (project) and presentation: 20 marks

Final exam (40 marks): 3 hrs, closed book exam.